The following links will be helpful to supporters of the Sustainable Monterey Bay lifestyle program.
After 70 years of the most prosperous period in mankind's history, the 21st Century brings us massive changes in the way we live, work and deal with others. Many experts think that this change will become more frequent and extreme as mankindís negative effects on the planet begin to be felt. Changes in weather patterns, ozone holes and the poisoning of vital air, food and water resources are now occurring faster and faster as our global population is expected to double within the next 50 years.
We must provide sustainable living models now for the sake of our children's' future on planet Earth. These groups are doing a good job.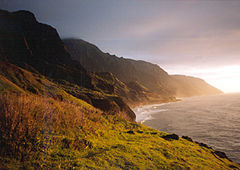 If you contact any of these links - tell them to check out
soltrain.itgo.com
Search Engines
AltaVista You know us as the Internet's original search engine.
Lycos One of the most visited hubs on the Internet reaching one out of every two web users.
Yahoo! With over half a million sites divided into more than 25,000 categories, Yahoo! is both browseable and searchable.
InfoSeek GO Network is a new brand that brings together the very best of the Internet in one, easy to use place.
Favorite Sites
Local Angels - SMB helps our owner-resident obtain funding from angel investors, once their Sustainable LifePlan is completed.
ecotopia.com/ulr (ultra lite rail) ecotopia is an awesome site. Members helped on early SolTrain planning.
http://www.cetsolar.com/ These folks have many products and programs for sustainable living.
http://www.innerexplorations.com/simpletext/simple.htm Here's a real life example of folks living simple sustainable lives
http://www.chelseagreen.com/ A great site for many shelter, food, energy and lifestyle alternatives
http://www.globalstewards.org/ Environmental Activism and many other good sustainable living resources
http://www.wtp.org/links.html We the People links! One of the best resource guides around for sustainable living
http://www.stcloudstate.edu/~dmichael/eco/ Another great sustainable living resource
http://www.greensense.com/ Everything you wanted to know about sustainable living